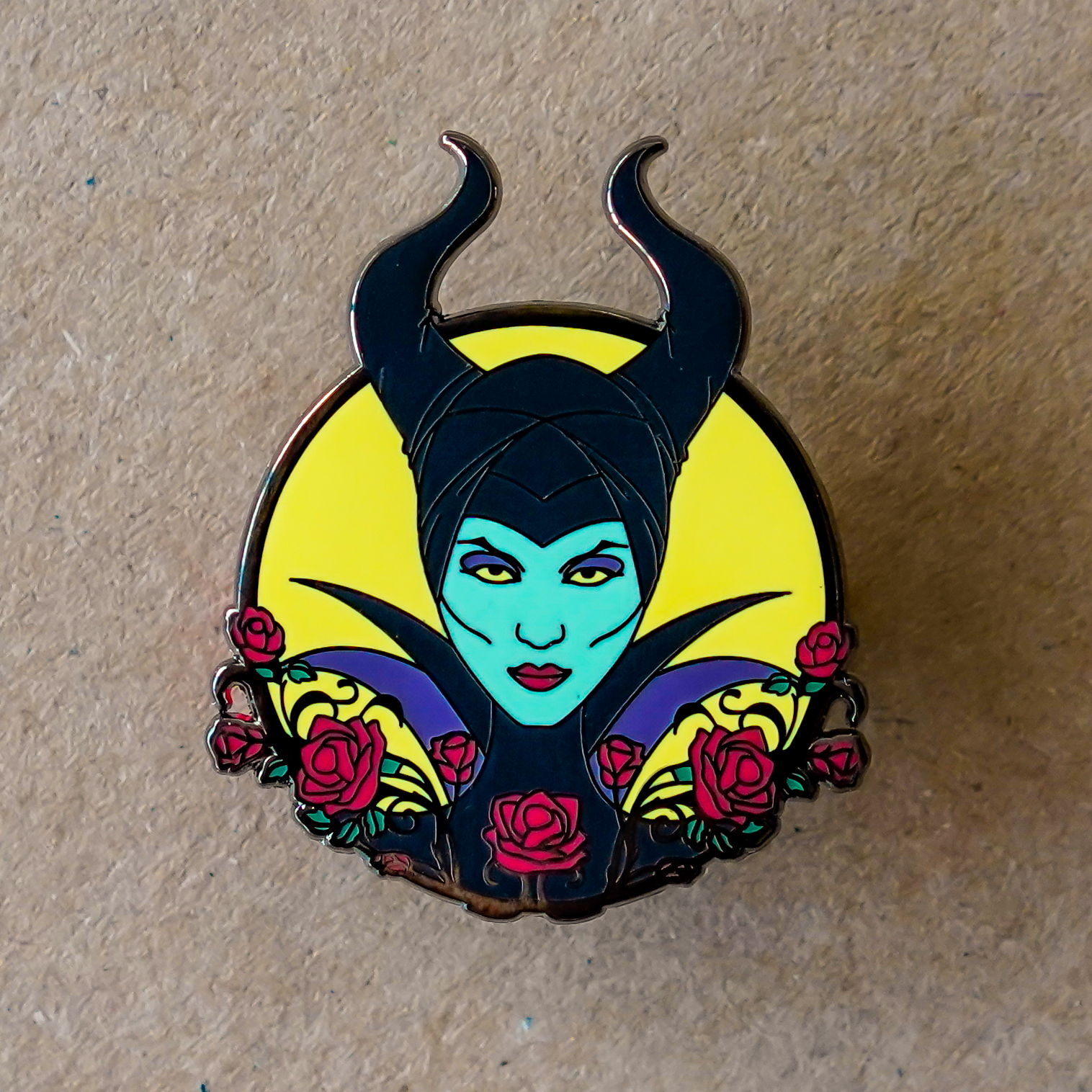 Maleficent Hard Enamel Pin
If you're a fan of Maleficent, either the cartoon or the movies, you will appreciate this mixed reality pin, that combines the best from the movies, as well as the cartoons.
This pin was custom drawn and designed to show Maleficent from a different aspect, something you might not be used to.
The 45mm (1.77") hard enamel pin has been flooded with vibrant colors and dark and shiny enamel on matt black background, to increase the 3 dimensional effect. The smoky dark metallic base not only makes the lines pop, but also gives it a subtle sheen.
This pin has 2 red rubber clasps on the back for a better fixture to your preferred material, so no spinning or fabric pull occurs.
Comes fastened on a backing card, delivered in a bubble wrap protected envelope.
*extremely minor differences are acceptable as all pins have been manually colored and sanded down to a flat finish.